Asimina triloba (Common Pawpaw, Custard Apple)
This tree was given in loving memory of Jennifer Elizabeth Cobb by her friends and co-workers. Biography can be found at the bottom of this page.
---
Description: A small tree growing up to 39', generally straight with large leaves and spreading branches, it forms colonies from root sprouts. It is from a mainly tropical family. Head is round topped or pyramidal. They must grow in the shade for their first two years then can tolerate full sun. It sometimes forms a shrub.
Leaves: They vary from 7-10" long and 3-5" wide, growing in 2 rows on long twigs. Rust colored hairs cover them when young. They are green on top and lighter beneath. Fall color is yellow.
Bark: Bark is warty, thin and dark brown. Twigs are often covered with rust colored hairs. Leaves, twigs and bark contain a natural insecticide.
Flowers: About 1 ½" wide and triangular with three outer and three inner petals, they have a rotting meat smell. The flowers are green to brown or purple and formed singly. They are large and often in clusters. They are pollinated by flies.
Fruit: Green to brownish, the fruit is 3-5" long and 1-1/2" wide, slightly curved like a small banana. The pulp is yellowish and has a custard, mango or banana taste. Seeds are numerous. Classified as a berry, the fruit can weigh up to 18 ounces.
Habitat: Pawpaw are found in the eastern US, and Canada. Though preferring well drained, deep, floodplains they will grow in drier high uplands as well. They form in patches and are an understory tree.
Wildlife Value: Food for birds, squirrels, opossums and raccoons
Uses: Edible fruit and as a restorative. It was harvested in times past but too few are available now to make that feasible. The fruit is high in vitamins A and C, unsaturated fats, proteins and carbohydrates, rich in vitamin K, Potassium, Magnesium and Selenium.
History: The Pawpaw was first recorded by a Portuguese officer on a DeSoto Exploration in the lower Mississippi Valley in 1591 and later described by 1763 by Michael Adamson, a French naturalist. George Washington and Thomas Jefferson both planted them.
Sources: Wikipedia, wiki/trees; The Audubon Society Field Guide to North American Trees, Eastern Region, E L Little, 1980; Manual of Woody Landscape Plants, M A Dirr, 2009
---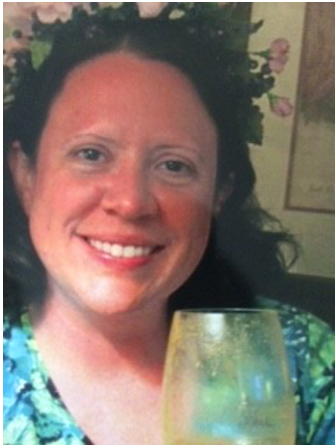 Jennifer, the daughter of Mary Ann and Thomas Cobb, and sister to David and Andrew, sister-in-law to Lauren and aunt to Avery, grew up in Houston, Texas. She graduated from Westbury High School, earned a BA from The University of Texas in Austin and a Master's Degree from Minnesota State University.
She served both God and her community in so many different roles throughout her life. She was a cherished member of Christ Church Cathedral in Houston Texas, Saint Francis in College Station,  St. David's in Austin, honorary sister at St. Gertrude's Monaster and at All Saints' Episcopal Church in Concord, North Carolina. 
Jennifer deeply touched the lives of everyone around her with her gentle and thoughtful nature, her compassion, and her adventurous spirit and love for travel. There was always time for another hike with a waterfall for Jennifer. She had many favorites, but her most treasured were in the mountains near Boulder, Colorado where she would annually vacation with her family.
Jennifer sought to see the world from direct experience and take pathways not well known.  Some of the places she visited include France, Mexico, Tazmania, New Zealand, Australia, Honduras, Costa Rica, the Dominican Republic, and Sweden.  State-side, she loved hiking trails in Colorado, Vermont, North Carolina, South Carolina, Texas, and Virginia.
Jennifer committed to a life of service to others and sought personal renewal through these adventures and travels.  In every step of her life journey, she looked at how to be of service to others, whether as a counselor for troubled youth in Vermont, a financial aid advisor for bright-eyed college students at Texas A&M, a Chaplain Resident at Carolinas Medical Center-NorthEast, or mostly lovingly as the parish administrator at All Saints' Church, Concord.  She approached each new calling with passion, focus, energy, love, and a playful spirit. She took her role on the Celebration and Pranks Committee at All Saints' seriously, such as transforming the Rector's office into an island resort complete with a kiddie pool, and meticulously preparing other surprises for staff at times when they were out of the office, bringing much joy and laughter to the parish. 
Jennifer loved unconditionally, living the theology of love. She saw and encouraged everyone's talents and loved their diversity. She had the special gift of bringing people together and she loved our Episcopal liturgy. She was a friend to all and never a stranger when you were with her. She made everyone feel welcome and comfortable in her presence.
We deeply miss Jennifer but are grateful for our memories of her in this world.