Tour De Saints Volunteer Sign Up
In-depth instructions
Go to the event website www.tourdesaints.com.
Click on the "Volunteer" tab at the top of the page.
Click the yellow button that says "Click to Register with Volunteer Code."
Click the "Register Now" button beside the "Cycling-Volunteer" listing.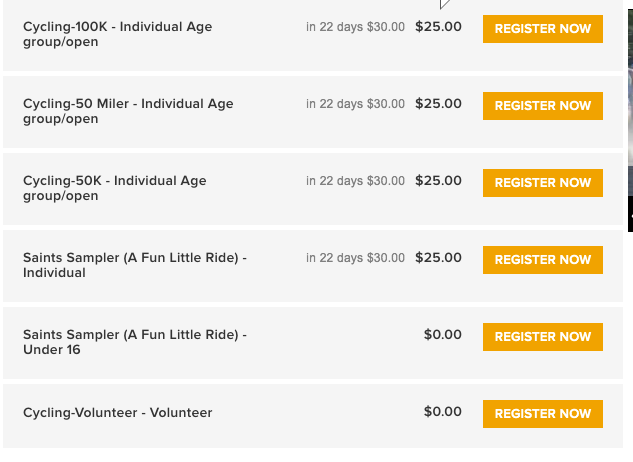 5. Enter the passcode "CCM" and add 1 participant.

6. Enter your email address, follow the directions and complete all required portions of the online form, including the waiver and emergency contact information.
7. At the checkout screen, your cart should look like this: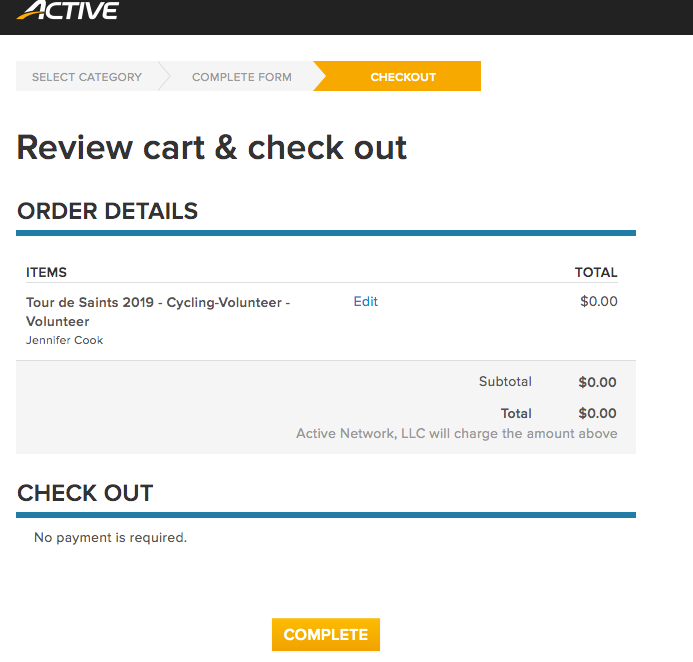 8. Click "Complete" and you will receive a final order receipt. A confirmation email will also be sent to your email address.