We are excited to introduce our new Director of Youth and Family Ministries – Mayden McDaniel.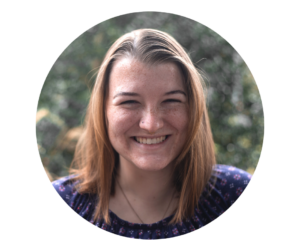 My name is Mayden McDaniel. I was born and raised in Rutherford County, NC (close to Chimney Rock/Lake Lure). I am a lifetime Girl Scout, who has earned her Bronze, Silver, and Gold Awards. I have a passion for working with youth, and I am so excited to be joining the All-Saints' family as the Director of Youth and Family Ministries.
I was an early graduate from UNC Asheville and decided to spend a year after college in a program called Blue Ridge Service Corps, where I spent my weeks working at the Bishop's Office for Diocese of Western North Carolina and working with children and families experiencing poverty through an organization called Creative Peacemakers. Feel free to ask me about my time with BRSC, the Diocese of WNC, or Creative Peacemakers!
I am the oldest of three kids. My sister (19) is a student at UNC Charlotte, and my brother (16) is a junior in high school. My parents are graduates of UNC Asheville and Clemson University and just celebrated 32 years of marriage. We have a golden retriever named Sunny who is full of energy and loves to be silly.
My degree is in Mass Communication, and I love to design websites and take pictures of friends, family, and nature. I spend my free time reading tons of books, and I'm a certified beekeeper in North Carolina! I am also an elected deputy to attend General Convention in July of 2022. I look forward to getting to know the people of All Saints' and working together as we begin to transition from the pandemic. I will be starting in August and look forward to meeting you all soon!