In spending time together, we encourage one another in our lives and journeys.  Fellowship events promote and encourage our spirit of community in addition to providing laughs, smiles, and usually food!
Parish Life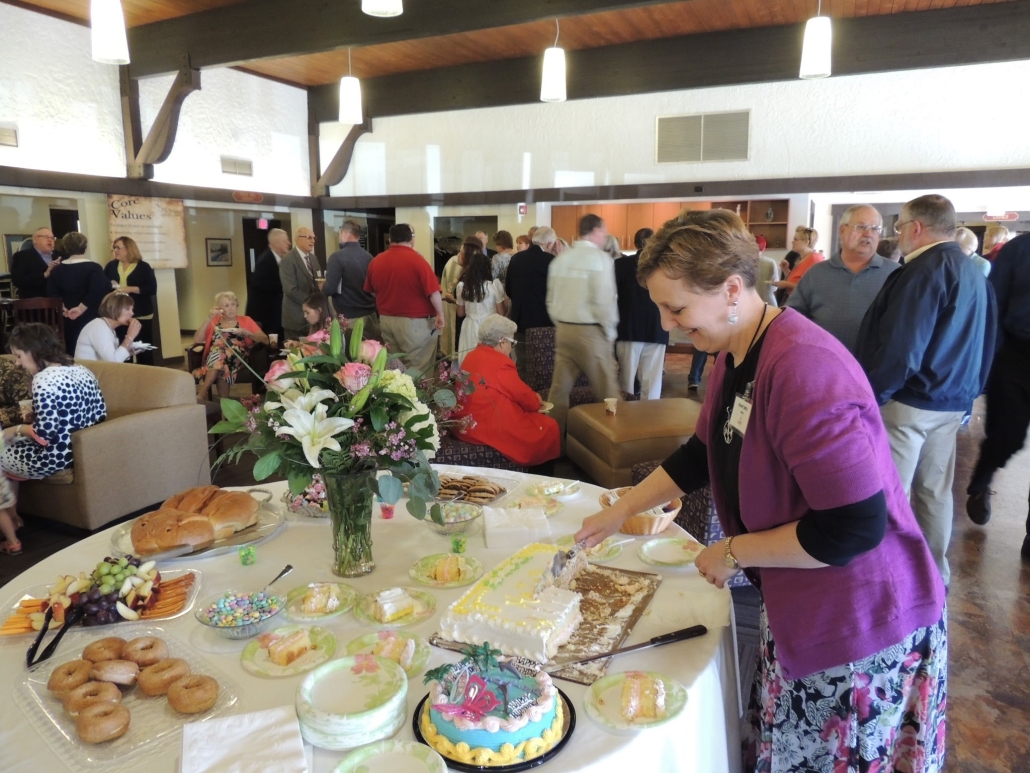 Small groups, foyer/dinner groups, and Wednesday Night dinners which are open to all members of the church have brought us together. This last year we held two family picnics which were great fun for all who attended as well as a picnic lunch for all who attended the combined service at the closing of Vacation Bible School in the Park. After Christmas Eve service and Easter service we join together for revels which is a toast to celebrate. For more information, contact Hilary Smith and Scott Russell.
Primetimers
The Prime Timers are a group of men and women 50+ years of age; they participate in many activities at All Saints' throughout the year as well as the activities away from the church.
Women's Ministry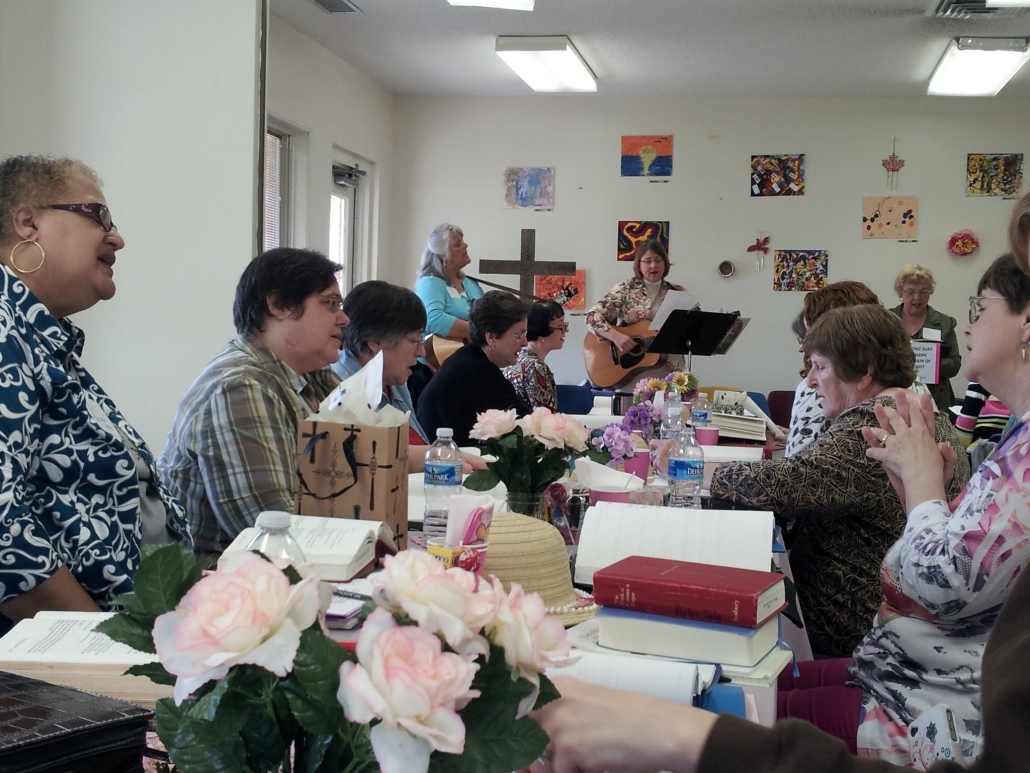 The Women's Ministry of All Saints' offers times of fellowship and growth, as well as service opportunities. The annual events include an Advent quiet day, a Lenten Retreat, and a dessert night. See Roxanne Friday for more information.
Men's Ministry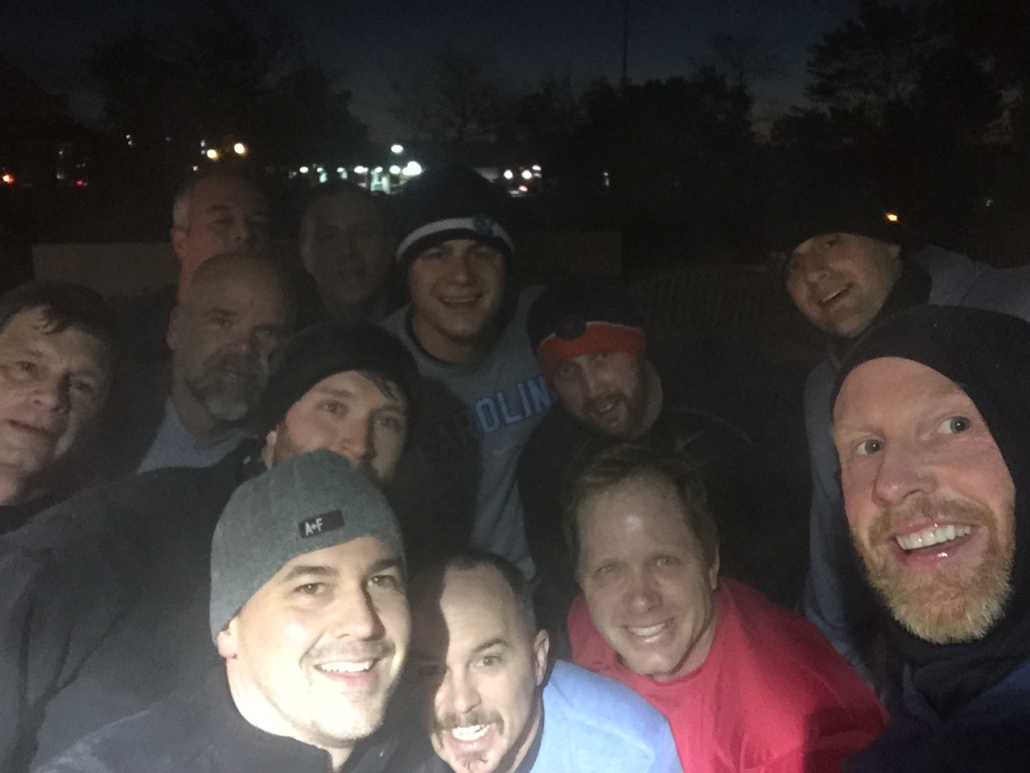 All Saints' Men's Ministry centers around a group of men who meet every Saturday morning from 8:00 until 9:30 in the church's Welcome Center. The group does book studies, and studies both the Bible and through-provoking books, discussing applications to everyday life and circumstances.
The group also participates in parish works days and volunteers at the community night shelter.
Another opportunity for fun is the F3 program (Faith, Fitness and Fellowship), which meets really early on Tuesdays, Thursday and Saturdays to enjoy fellowship as they work out. Contact Tom Jones for more information.
Social Saints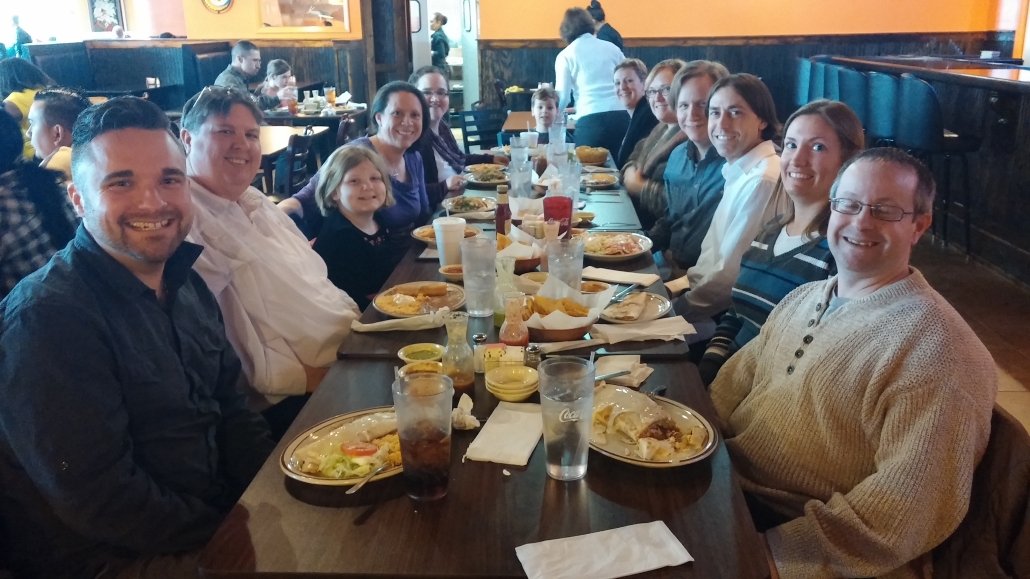 The Social Saints' group consists of folks of all ages who enjoy gathering for fellowship, food, and other events as the spirit moves.
In 2017, they began lunches every fourth Sunday.  The Social Saints' will continue to have informal gatherings at various parish and community events throughout the year.
This group is always open to suggestions for community events and activities.  If you feel called to assist in planning or attending any gatherings, please contact Michelle or Jennifer.
To find out more about upcoming gatherings and events, click "Bulletins" to check out the latest Announcement Bulletin found on the "Get the Latest" page.
EYC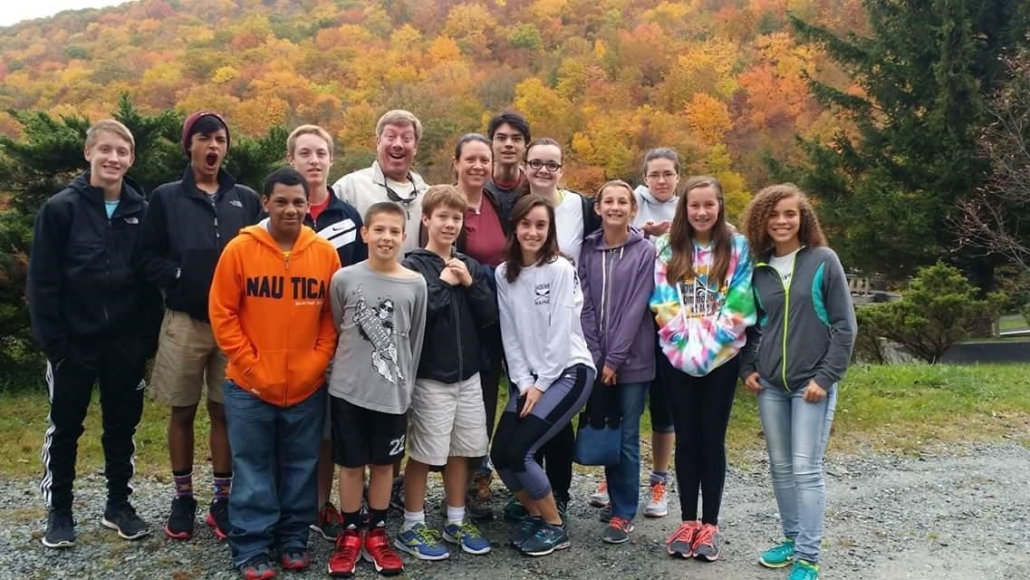 EYC (Episcopal Youth Community) is for All Saints' youth in grades 6-12 and their friends. EYC is the core of All Saints' youth ministry. It is about building relationships with each other, with families, and with adults. Most importantly, youth ministry is about building and being in relationship with God. It is the goal of All Saints' youth ministry to provide students a Christ centered experience in order for them to grow in Christ, honor God in their daily lives and serve God and others.EYC meets most Sundays during the academic year from 5:30 until 7:30 pm. A meal is provided by parents of the youth, individual parishioners, and small groups within the parish. Following the meal there is Middle School programming and High School Programming.
There are many opportunities for fellowship, fun, service, and spiritual growth for our youth. Some of last year's events included: a Pool Party; Fall Youth Retreat to the mountains that included zip-lining; serving at Franklin Graham's Operation Christmas Child and the Second Harvest Food Distribution Center; Advent and Lenten Service Projects; leading the Palm Sunday and Youth Sunday Worship Services, Spring Weekend Retreat to the beach, assisting with Vacation Bible School and High School and Middle School Summer Mission experiences.
The youth also participate in events during the year within the Charlotte Convocation and the Diocese of North Carolina such as Bishop's Ball, High School Outreach weekend, Happening, Fall Youth Event and Spring Youth Event and Episcopal Outreach Camp.