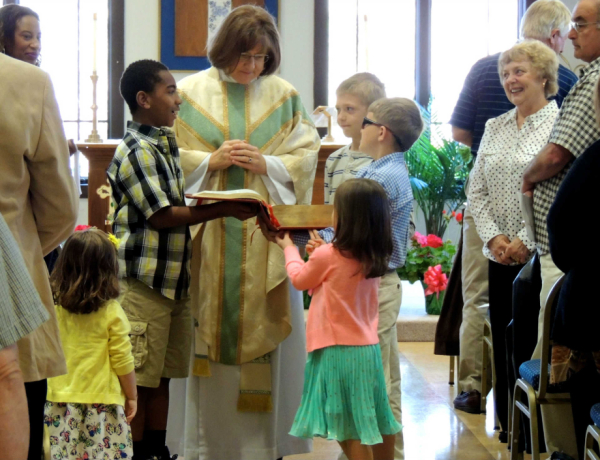 Worship and prayer are central to life at All Saints'. The vision that shapes our time together is simple: we focus on God and we leave with a greater sense of hope and joy.
Our services are shaped by Episcopal tradition and tailored to be relevant to your daily life and spiritual journey. Inspiring music, meaningful sermons, a welcoming and inclusive atmosphere: these are the things you will find when you join us on a Sunday morning.
Sundays
The 9:00 am service happens in the Parish Hall and follows the liturgy of Rite II in the prayer book. It is less formal and very family friendly. There is often a children's sermon offered and the children are invited to gather around the altar for communion.
The 11:10 am service is a standard Rite II prayer book service with traditional hymnody and choir with organ accompaniment. This is All Saints' most attended service and traditional Episcopalians will feel right at home here. This is service is also offered online on Facebook Live.
Wednesdays
Noon – This Noonday Prayer with Healing is offered online on Facebook Live.