Christian formation is the lifelong process of growing in our relationship with God, self, others, and all creation. Through prayer, worship, study, fellowship, and service we can experience spiritual growth in our lives. On Sunday mornings throughout the program year, All Saints' offers opportunities for all ages to study and learn as we seek to follow Christ.
Christian Formation for Children and Youth
Our Nursery is professionally staffed by Katie, Sabrina and Jane.   Our staff works on a rotating schedule, and two staff members are always present.  The nursery is available for babies and toddlers.In the Atrium, our youngest students from age 3 through 8, participate in Catechesis of the Good Shepherd. Catechesis focuses on developing the spiritual nature of the child and his or her relationship with God while also teaching about liturgy and tradition.
What is the Catechesis of the Good Shepherd?
Catechesis of the Good Shepherd is the method which All Saints' uses for church school on Sunday mornings in the fall and spring for children in pre-K through third grade. It is a Montessori-like method which was created by the Italian Hebrew scholar Sophia Caveletti and that focuses on developing the spiritual nature of the child and his or her relationship with God, while also teaching church liturgy and tradition.
With this approach, rooms called atria are prepared for the children. An atrium is a place of simplicity and order, where work and study spontaneously become meditation, contemplation and prayer. The religious needs and capacities of the children guide the Catechesis in instruction. The atrium allows the children to come into contact with scripture, the liturgy of the church.

Learn more about Catechesis of the Good Shepherd in this introductory video:
[youtube url=https://www.youtube.com/watch?v=3F3jP0cf0nA]

In the Re:form curriculum, students in grades 4 and 5 learn about unlikely people called by God to do amazing things. Re:form encourages tweens to see the similarities between themselves and their quirky faith ancestors. Re:Form follows a three part sequence: Encounter – 15 minute video, Engage – Conversation, Respond – Regroup, Share and Send.

Our Middle School and High School Students gather separately on Sunday mornings for fellowship and discussion guided by the curriculum, Making it Real and Relevant. Making it Real and Relevant is a lectionary based youth ministry program that uses contemporary music, movies and videos to connect faith formation with daily life.

EYC – Episcopal Youth Community (Youth Group) Meets on Wednesday Evenings.   We gather at 5:30 pm, then we participate in a game lead by students.  After eating dinner together, we have our program, discussions and end in prayer.  On the first Friday of each month, we get together for a fun/social activity.

Each year we also have the opportunity to participate in amazing Diocesan events including: Happening, Bishop's Ball and Genesis.

If you have questions about Children and Youth Ministry, please contact Tammy Matula at (704)782-2024 or tmatula@allsaintsconcord.org .
Adult Christian Formation
Raising the Faith

It's never too soon to share one's faith with a child. Woodson Hair facilitates a class for families with young children in Room 102. This class will explore how to live one's faith in a way that offers children an encouraging, loving role model as well as how to incorporate faith in parenting.

Smorgasbord

Meets in the Parish Hall and offers a variety of topics.
Watch Dr. Rodney Sadler present a five-part series from the Fall of 2017 here.

Wrestling with Angels: An in-depth study of Genesis

Meets in the Parlor; the supplemental text we will use, Wrestling with Angels, brings to life Abraham, Jacob, Joseph, and other biblical characters. The class teaches us about our spiritual identity, sexuality, and personal relationships.

Questions of Faith

This class will be held at 7pm in the Parlor through November 22. This class is designed for adults who would like to prepare for baptism, confirmation, or to be received in the Episcopal Church, as well as anyone interested in exploring questions related to faith, prayer, spiritual practices, Scripture, the Episcopal Church, and more.
Education for Ministry
Every baptized person is called to ministry. The Education for Ministry (EFM) program, under the auspices of the University of the South, located in Sewanee, Tennessee, provides people with the education and small group dynamics to discern and carry out that ministry. Lay persons face the difficult and often subtle task of interpreting the richness of the Episcopal Church's faith in a complex and confusing world. They need the kind of theological education which supports their faith and which also trains them to express that faith in day-to-day events. Many people think that one must be ordained in order to be "a minister". The fact is that all baptized Christians are called to be active participants in the church's total ministry. The EFM program is preparation for the ministry to which each of us is called. It is that vocation for which we pray at the end of the Sunday Eucharist: "And now, Father, send us out to do the work you have given us to do, to love and serve you as faithful witnesses of Christ our Lord".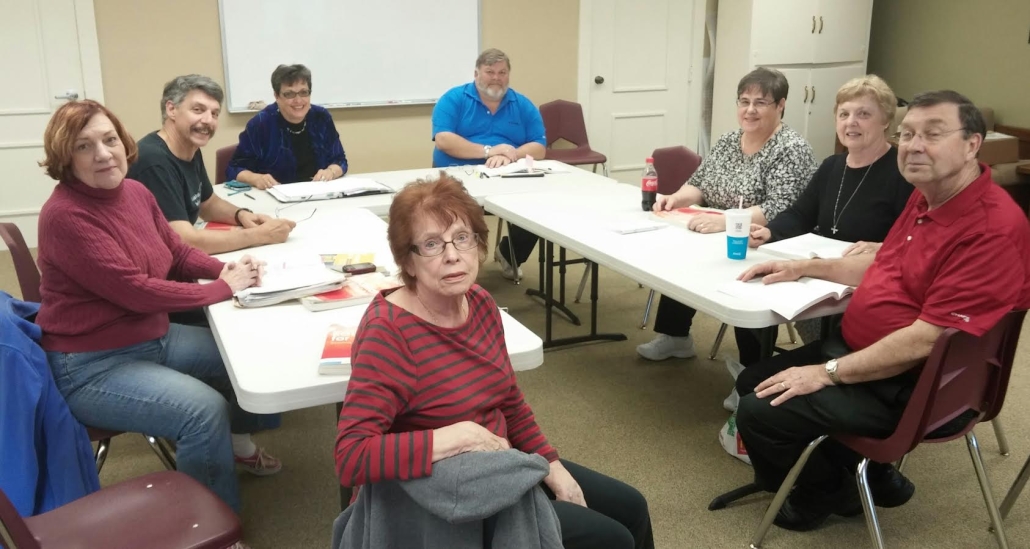 Through study, prayer, and reflection, an EFM group moves toward a new understanding of the fullness of God's kingdom. Christian tradition and collective experience are linked by the seminar sessions, where life and study meet. The group is grounded by regular weekly worship, facilitated by each EFM member on a rotation basis, which is so vital to the life of the group.
Students are given weekly lesson assignments to study with the help of resource guides and the internet. Students are responsible for setting their own learning goals. You would typically spend between two and four hours in study and preparation each week. During the seminar sessions, students have the opportunity to share their insights and discoveries as well as to raise and discuss questions which the study materials might pose for them. Through discussion and guided reflection, the seminars furnish an opportunity for students to deepen their understanding of the reading materials. In addition, students learn to think theologically through the development of skills learned in a method called theological reflection. Thirdly, by examining one's own beliefs and its relationship to our present culture and historical tradition of our Christian faith, students learn what it means to be effective ministers in this challenging world.
Seminar groups work under the leadership of trained mentor(s) who contract to serve as facilitators and administrators. Mentors may be lay or ordained persons. Sue Gelarden and Dave Millar, both past graduates of EFM, have accepted the call to be respective mentors for the two (2) All Saints' groups.
The tuition for one academic year or cycle in a sponsoring diocese, of which NC is, totals $350.00, to be paid in full before the beginning of the academic year. To assist students with financial needs, a tuition reduction provision is available on the basis of the total enrollment of the group(s), along with available discretionary funds.
Cursillo/Tres Dias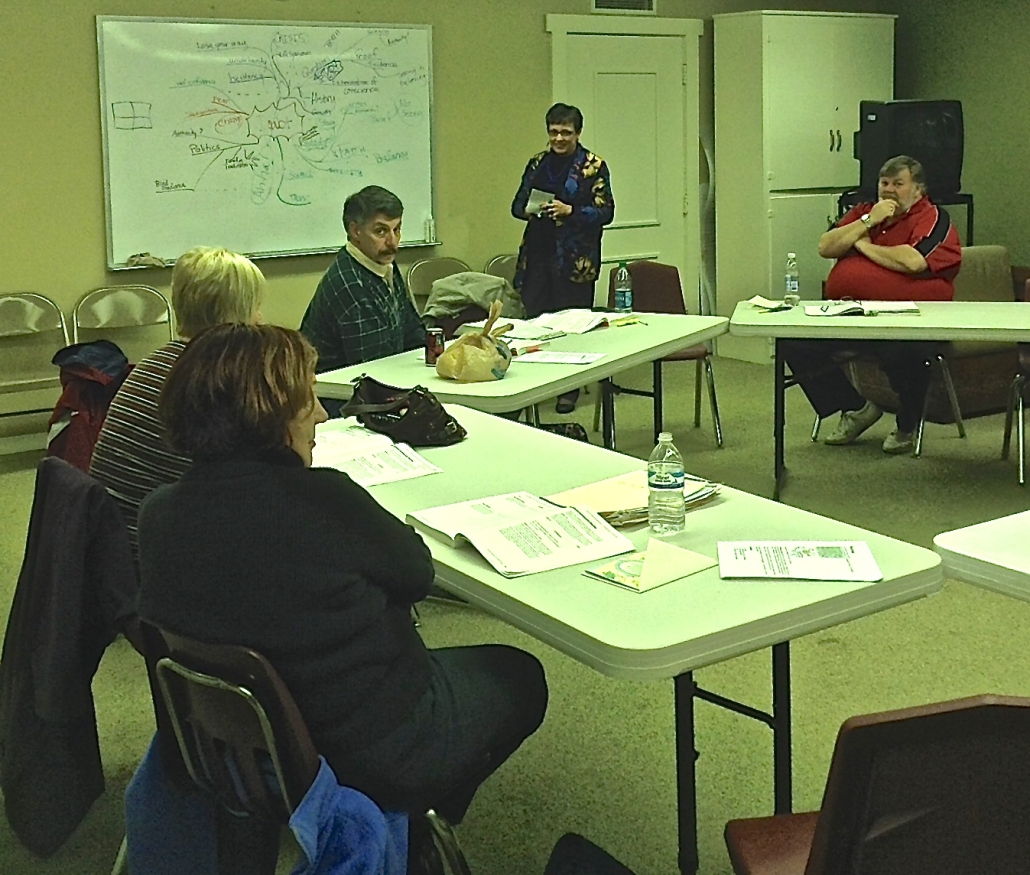 A Cursillo or Tres Dias experience is designed to help you live out the concepts of Christian thoughts, ideals, and faith through the discovery of your God-given gifts. In addition, the 3-day weekend equips each saint through small group sharing, accountability, and support to live out your unique calling to be a Christian leader in your daily life.
Information and registration forms are available online at www.nccursillo.org, or you can contact Dave Millar at dmillar@carolina.rr.com or cell at 704-796-0536 for additional information and instructions.