---
Stephanie Meadows-Trosper, Administrator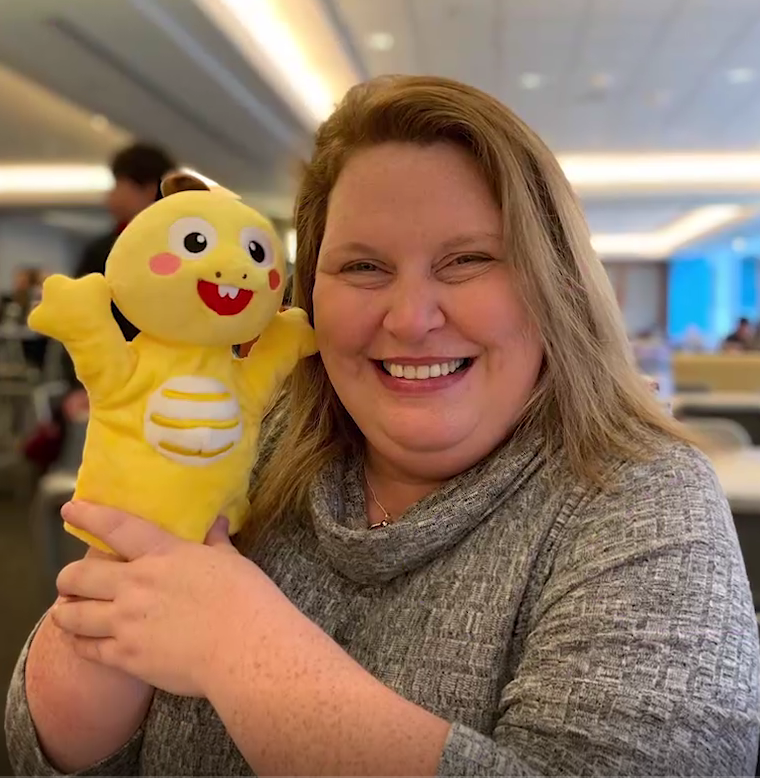 Stephanie Meadows-Trosper moved to Concord, NC in 2017 from southern West Virginia. Stephanie has a Bachelor's degree in Political Science from Concord College in Athens, West Virginia. She is passionate about helping others and fulfilled this calling by working for numerous non-profit organizations including the American Red Cross, Habitat for Humanity, Charleston Area Medical Center Foundation, and March of Dimes. She has spent the last three years teaching English, to children in China through an online platform.
She and her husband, James, have three grown children, enjoy exploring North Carolina, doing antique shopping, and playing with their dogs Nancy, Mai, and Lucy.
Fun Fact: When Stephanie was a child, her extended family was featured in a documentary film about life in Appalachia.
Stephanie highly values volunteers and is excited to partner with those who carry out God's work.
You may email Stephanie by clicking here.
---
Ruth Brown, Administrative Assistant
Bio coming soon.
You may email Ruth by clicking here.
---
Tiffany Fulton, MSA, Director of Youth & Family Ministries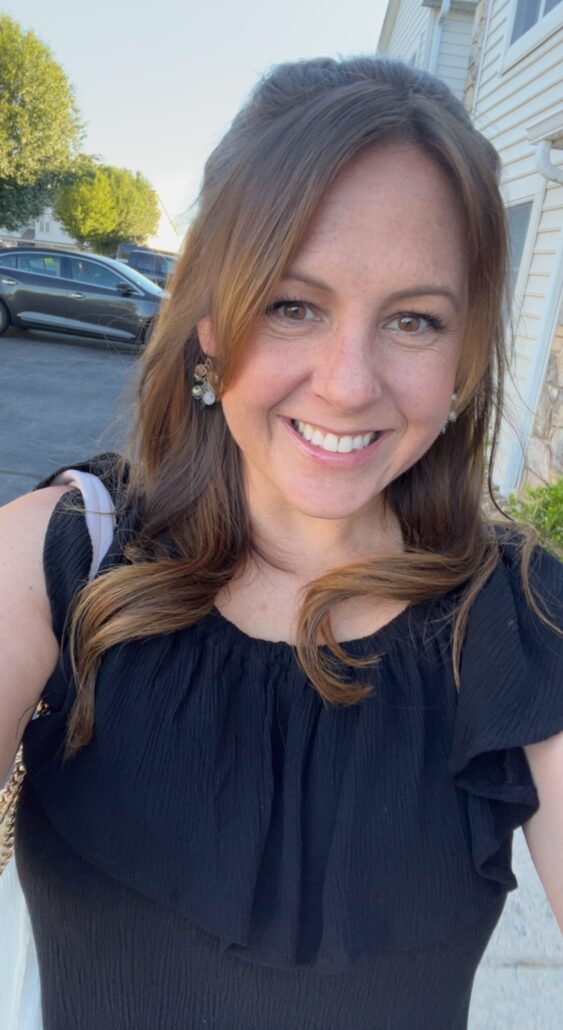 Tiffany Fulton first came to All Saints' as a volunteer youth leader in 2004 where she instantly felt "at home." She and her husband, Steve Fulton, were married in the church in 2006, and her daughters were both baptized at All Saints'. In 2018 she and her husband were officially received into the Episcopal denomination.
Tiffany graduated from Bowling Green State University, Ohio, with a Bachelor's degree in secondary education. She taught English for nine years at Kannapolis Middle School, five at A.L. Brown High School, and most recently four years at Cox Mill High School in Cabarrus County. She received her Master's Degree in School Administration and Leadership from UNC Charlotte in 2019.
Tiffany has always felt a calling for working with youth and fervently believes in the old adages that "children are our future" and "it takes a village to raise them." She values authentic relationships above all else, and believes that every human comes with a story that is worth telling.
Her absolute favorite thing about All Saints' is that "all are welcome" and the church genuinely leans and lives into that sentiment. There is a place at God's table for all of us! She greatly looks forward to welcoming all youth and families into the All Saints' community and using her many years of experience in education for the glory of God.
You may email Tiffany by clicking here.
---
Brian Sapp-Moore, MM, Director of Music & Coordinator of Communications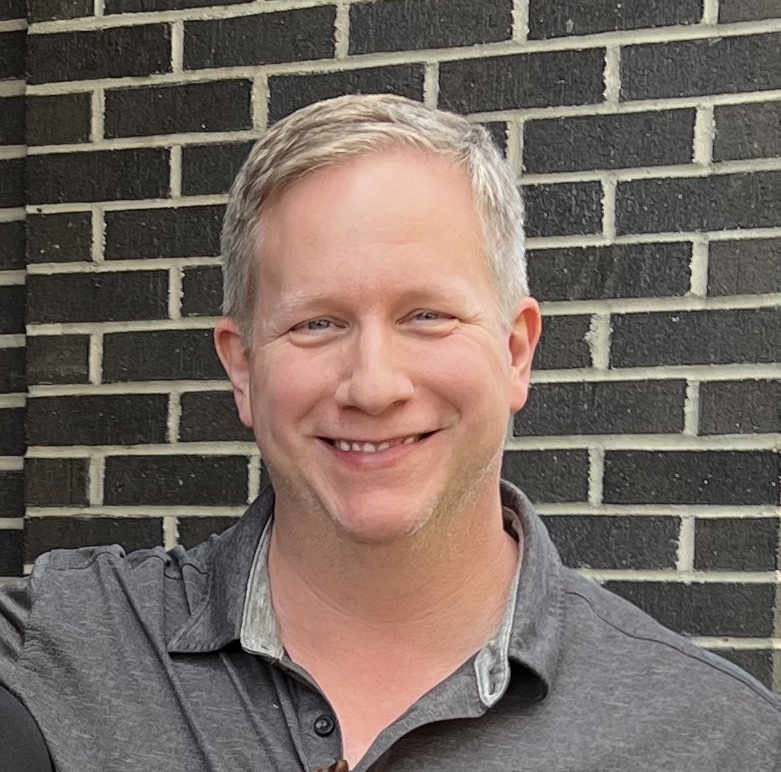 Brian Sapp-Moore grew up in Salisbury, North Carolina watching his mother play the organ at Organ Lutheran Church. At age 16, Brian began taking organ lessons with Dr. Michael Lehtinen at All Saints' on the instrument he now plays every Sunday. Brian was the first person in his family to attend college and earned both his undergraduate and graduate degrees in Sacred Music with a concentration in Organ Performance at East Carolina University in Greenville, NC. He is also a certified Orff teacher. After falling in love with the Episcopal Church during his undergraduate years at St. Paul's in Greenville, he knew he wanted to work in the denomination. Brian's first church job was at Christ Episcopal Church in Elizabeth City, NC, where he worked for nearly 10 years. He also served as the Musical Director of several plays at the local community theater.
Brian was called to be the Director of Music and Organist at All Saints' in 2011. He leads two adult vocal ensembles, a handbell choir, two children's choirs, and teaches music to the children at the Lockhart Child Development Center. Brian also is Coordinator of Communications, where it is his aim to direct the flow of information to various media outlets, bringing information to the parishioners that are known to us and to those that we haven't yet met. Fun Fact: Brian is a pretty good ballroom dancer, and can be seen in action at the occasional dance held at the parish. You may email Brian by clicking here.
---
Rachel Grossman-Zack, Operations Manager of the Lockhart Child Development Center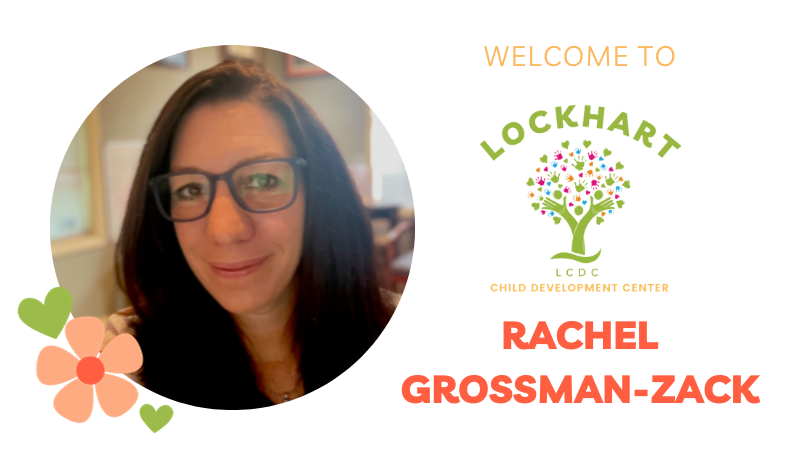 We are delighted to welcome Rachel Grossman-Zack to the leadership team of the Lockhart Child Development Center.
Rachel comes to us with an array of experience working with children, most recently serving as the Guardian ad Litem District Administrator. Rachel brings experience, knowledge, and enthusiasm along with excellent organization and management skills.
Rachel will start as Operations Manager and transition to Executive Director as she completes her certifications in May 2024. Jackie Whitfield will continue as Executive Director, as we take positive next steps moving forward with outstanding child care in Cabarrus County.
Rachel Grossman-Zack was baptized and grew up at All Saints'. She graduated from Concord High School before attending the University of Tennessee for her undergraduate degree. She took a master's from Appalachian State and moved to the University of Minnesota, where she worked for Housing and Residential Life. She volunteered for the Peace Corps in Mali.
After her return to Minnesota, Rachel provided direct services to a child with autism spectrum disorder and worked with US Veterans Affairs. In 2016, Rachel moved to Wisconsin, where she worked with middle school and high school teens, provided job intake and coaching for young adults with chronic mental illness, and coordinated volunteers for the local hospice program. Since her return to Concord in 2021, Rachel has served as Director for the Guardian ad Litem Program for Cabarrus and Rowan County. Rachel is married. She and her wife Carolyn have two young sons, Ezekiel and Elijah.
You may email Rachel by clicking here.
You can call Rachel directly at (704) 260-0040.