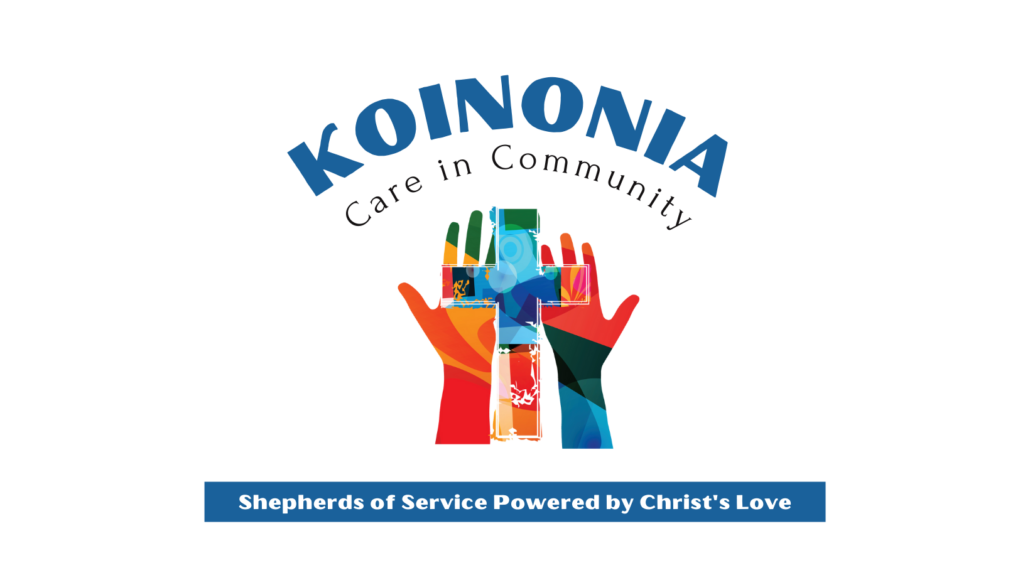 Collect for Koinonia
God of all creation, fill us with a passion for justice and dignity for each neighbor in our community. Guide and support us through Koinonia to follow Your example and Your command: to do justice, to love mercy, and to walk humbly with You. Transform us, through Your Spirit, to become conduits of your love and compassion, in all that we do, so we become reconciled to You and Your creation. In the name of the Triune God. Amen
Koinonia Committee Members
Dorothy Garrett
Chuck Collier
Karen Robinson
Randy Brantley
Amy Spunich
Deanna Whitley
Gabrielle Hollopeter
As part of our learning and discerning process, the Koinonia Committee has invited community leaders to educate All Saints' about the needs and challenges in our broader community. Each Sunday at 10 AM, speakers will share for 20-25 minutes, then provide time for questions. In order to reach as many parishioners as possible, we are offering Koinonia presentations in-person, via Zoom, and live-streamed on Facebook and YouTube. You can watch past presentations by clicking the links below!
---
February 6 – Angelo DelliSanti – Education Challenges
February 13 – Susan Caudle, Coltrane Life Center – Topic: The Challenges and Needs of Seniors
February 20 – Dr. Andrew Nance – Social Determinants of Health: The Connection Between Social Needs and Physical Well-being
March 6 – Tami Napier, Child Advocacy Center – Topic: Child Abuse
March 13 – Sara Leonard – Topic: Foster Care – Providing a safe, temporary home for children
March 20 – Taylor Brock, Meals on Wheels – Topic: Senior hunger and isolation
March 27 – Nancy Litton, Free Clinic – Topic: Healthcare needs for people of low or no income
April 3 – Dennis Brown, Opportunity House – Re-entry: Life after Prison
April 10 – Sandra Torres, Latino Engagement and Relation Coordinator of Cabarrus Health Dept. – Topic: The Needs of the Hispanic Community
April 17 – Easter Sunday (no Koinonia presentation)
April 24 – Easter Egg hunt & Welcome Back Celebration (no Koinonia presentation)
May 1 – Kami Biastes, Present Age Ministries – Topic: Combating Sexual Abuse, Exploitation and Trafficking of Teen Girls
May 8 – Review & Feedback Session hosted by Koinonia Team
May 15 – Bill Shelton, Habitat for Humanity – Topic: The needs of our youngest children & their families
May 29 – Memorial Day Weekend (no Koinonia presentation)
June 5 – Ed Hosack, CCM – Topic: Affordable Housing
---
And check out the Koinonia song that helps express the meaning of the word!