Lockhart Child Development Center Update
Learn how students and teachers can apply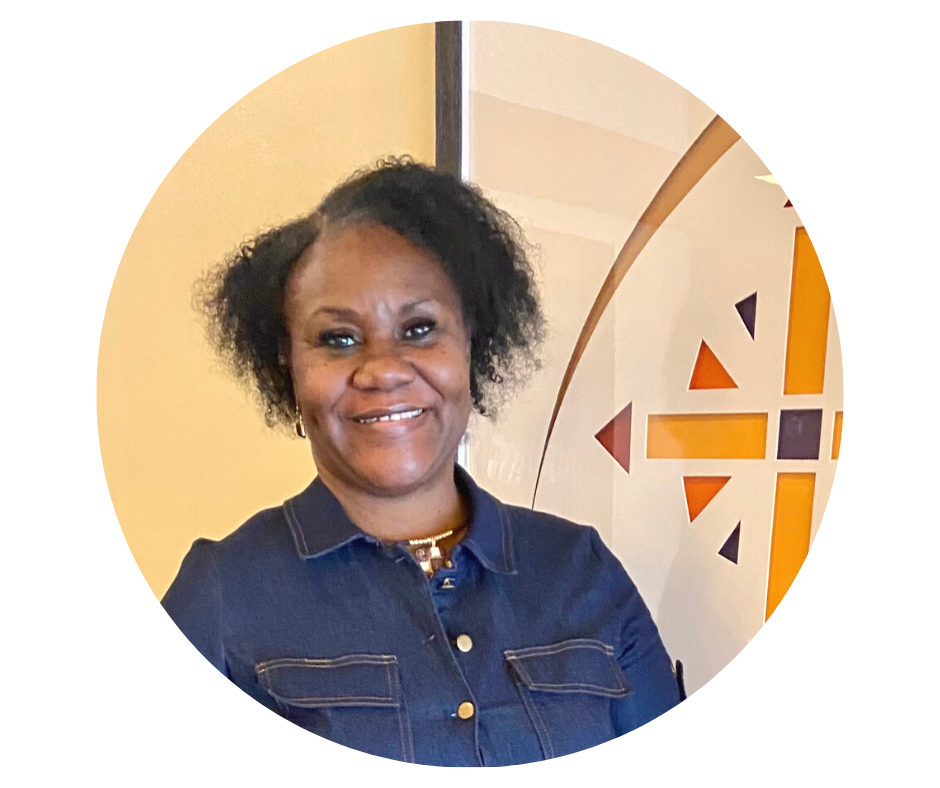 Hi, I am Waynett Taylor, new director of the Lockhart Child Development Center soon to be opened at All Saints' Episcopal Church. I am honored to have the opportunity to be a part of this collaborative effort with Cabarrus County and business leaders to serve children and families in the community. I have worked in the field of education for over 20 years as a teacher for young children (birth–preschool), a public school teacher (kindergarten–third grade), adult educator, and administrator. I possess extensive knowledge of child development, family services, community outreach, and pedagogy developed through studies and experiences. Early Education is truly my passion, and I enjoy teaching and enhancing the minds of children.
As an innovative individual, I embrace change. I strategically collaborate with colleagues, staff members, and community stakeholders to develop effective partnerships. I feel a powerful responsibility to model appropriate practices and make a positive impact in the lives of others. I am passionate about coaching adults to become effective and inspiring individuals. I appreciate All Saints' investment in Lockhart Child Development Center and its commitment to diversity, inclusion, honesty, and integrity. Above all, I appreciate the opportunity to demonstrate the ability to be a reflective practitioner with the vision to "Love as God Loves."
I am happy to tell you that Lockhart Child Development Center is making great progress toward opening. All the classrooms are set-up, per state licensure. We expect to have all learning materials ordered by the end of June. With grants and gifts, we are updating the playground in ways that will motivate children to utilize their imagination while enhancing their physical development. We also plan to start the hiring process in July for six lead teachers, five teachers to assist in the classrooms, and two "floaters" to assist in the classrooms and prep food for breakfast, lunch, and snack. If you or someone you know is interested in applying for a position at LCDC, please click on this application to start the process. Once you complete the application, email it to careers_lockhartcdc@allsaintsconcord.org.
We expect the Lockhart CDC to open its doors to serve 68 children (from 3-months to 5-years- old) the week of September 6. Hours of operations will be from 6:30 AM – 6:00 PM. We currently have 40 slots reserved and 28 slots available (four slots for 3-12 months old, four slots for 13-24 months old, eight slots for 24-36 months old, twelve slots for 3-5 years old). The weekly cost of tuition will range from $250 to $300, depending on the age of child and their classroom assignment. If you are interested enrolling your child(ren) in our program, please click on this application to start the process. Once you complete the application, email it to wtaylor@allsaintsconcord.org. You will be contacted to discuss the next steps in the enrollment process. There is a non-refundable application fee of $15 due at the time of official enrollment.
As we strive toward opening the center, I am here to answer any questions you may have. Please do not hesitate to contact me. I will gladly assist in any way possible. Stay tuned for future updates!!!
"Every child you encounter is a divine appointment" – Wess Stafford
Waynett Taylor
Executive Director, Lockhart CDC
(704) 260-0040